RALPH L. DuLAC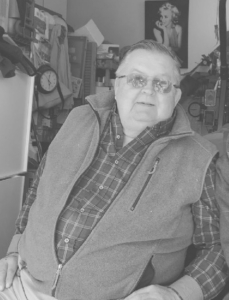 WATERVILLE – Ralph Lawrence DuLac, 75, passed away on Monday, March 29, 2021, at Northern Light Eastern Maine Medical Center, in Bangor. Ralph was the son of Raymond DuLac and Faith "Pooler" DuLac, both deceased.
He graduated from Waterville High school with the class of 1965.
Ralph's busy life included working in many aspects, starting with the Lakewood Theatre, in Madison, in the summer months working in the kitchen. As well as working at Pine Ridge Municipal Golf Course and Levine's Department Store, both in Waterville. Ralph managed Bill's Truck Stop, in Shawmut, where he was known for his tasty fish chowder.
Upon moving to Connecticut, he worked at Pratt & Whitney as a tool and dye machinist. Ralph eventually returned to Maine where he worked at Bill's Oil, in Winslow. He then started his own business called Clean Burn as well as owning the Valvoline…